WONDERLA FOR SCHOOL
We at Wondercity.in(Infinity Holidays) will make your Hyderabad Wonderla Visit Memorable by providing you Hassle free ticket Booking experience with best Hyderabad Wonderla ticket Price also helps you to avoid long Queue, talk to our executive for travel service recommendations.
At Wonderla, it's all fun and games. With over 3.5 million visitors, Wonderla Amusement Parks are the most visited in the country. Wonderla captivates schools and colleges alike, known for offering the widest range of land, water and high thrill rides- 46 in Hyderabad Wonderla is a one of a kind destination for excursions.
Often visiting to Entertainment parks or recreational centres leads to great bonding among family and friends, it also has lots of physical and mental health benefits.
Hyderabad Wonderla Amusement Park has a concept of paying only once for a ticket and enjoying unlimited rides throughout the day.
Timings–  Hyderabad Wonderla Amusement Park Timings
Week Days- 11:00AM to 6 PM
Weekends/Holidays- 11:00 AM to 7PM
Dry Park- 11:00 AM to 6PM
Water Park- 12:30PM to 5PM
Type of tickets
Regular tickets– Contact Us for best deal for Hyderabad Wonderla Ticket Price
Hyderabad Wonderla Inclusion–
1) Unlimited Dry Rides
2) Unlimited Water Rides
3) Free Parking
4) Park Facilities
Hyderabad Wonderla Exclusion–
1) Cooked Food -( Sold at Nominal rates)
2) Packed Food Items (Sold at MRP)
3) Dress (Nylon and Synthetic clothing is mandatory/ Bring your own or avail at subsidies prices for student)
Safety
Wonderla is a Certified OHSAS 18001-2007 Company
Over 500 employees are always on duty to ensure your safety and enjoyment
All rides undergo a stringent safety maintenance procedure on daily basis
Trained lifeguards monitor all water rides
Computerised ride operations
Daily maintenance and safety checks
Ambulance facility available for emergencies
Lightning arrestors put in place to protect against any lightning hazards
Over 200 CCTV camera and fire extinguishers are placed at key areas to ensure your safety at all times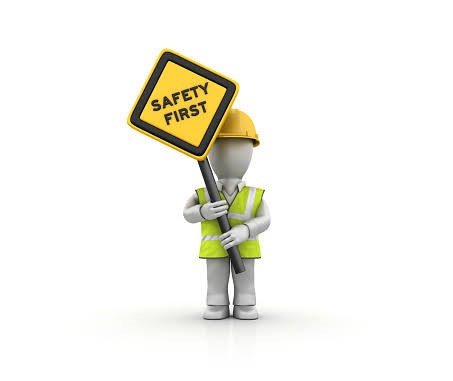 Facilities
Parking Area- Wonderla Amusement park provides ample parking space almost 2 acres for Guests and restrooms for Drivers
Enquiry and Help Desk- At the entrance of Wonderla Amusement Park Helpdesk is located "Happy to Help"
Briefing Program- Large Groups of Schools/College/ Corporate are briefed by park officials to ensure enjoyable day outing
ATM COUNTER- ATM countries are placed at the entrance of Wonderla Amusement Park
Wheelchairs/Pram- Are available at park ask at Help desk or You can bring your Own
Ez Pay- Waterproof EZ pay band, Now recharge and go cashless inside Park
Dress Changing Room- Separate changing rooms for both Men and Women
Safety Lockers- RFID enabled lockers to keep your belongings
Cloak Room- Heavy Luggage based on availability 
Feeding Rooms- Nursing Stations are available at the park so you can safely feed your child
Prayer Room- Contact Guest Relation for Prayer Room Assistance
Drinking Water- Safe and Hygienic Ro purified water is available at different points
First Aid- A dedicated First Aid team on call for any emergencies
Smoking Corner- Smoking is allowed in specific locations
Pet Animals- Pets are not allowed inside the park
Dormitory Facilities- Available for groups coming from out of stations on prior booking
Lost and Found- Enquire or lodge complaints at lost and found counter
Multi Purpose Hall- Multi Purpose hall for College Get together, Business Conference and Large Buffet Parties 
Frequently Asked Questions
IS WONDERLA OPEN ALL DAYS?
Yes, Wonderla is open all days of the week for visitors.365 Days.
WHETHER OUTSIDE FOOD IS ALLOWED IN PARK?
No outside food is not allowed, Inside park you can Packed items at MRP and Cooked items for Nominal cost
WHAT IS THE DRESS CODE ALLOWED FOR MEN AND WOMEN-?
To ensure safety and hygiene in water rides and pools, 100% Nylon and Synthetic Material is allowed, Tshirts, Shorts, Bermudas, Swimsuits, three fourths, Burkini are allowed
Not Allowed Sarees, Churidars/salwars, dupattas, burgas/purdahs, school uniforms, denims, cargo, trousers, shirts, habit are not allowed for safety reasons
WHETHER YOU RENT DRESS?
No, the dresses are not available for rent instead you can buy at nominal price (Tshirt and short for Rs.170 starting price)
WHERE DO I KEEP MY BELONGINGS?
Safety Lockers Provided at Park at Nominal Price
CAN ALL RIDES BE USED BY EVERYONE?
We advise pregnant women, people suffering from epilepsy/heart problems and those who weigh above 80kg, to not use certain rides, children who do not fulfill the height requirement are also asked to refrain from getting on certain rides for safety reasons.
ARE THE WATER RIDES VERY DEEP?
All water rides and pools are shallow and suitable for children, except the wave pool
DO I GET DRINKING WATER IN THE PARK?
Purified Potable water is provided at different points in the park, bottled mineral water is also available at Kiosks and food counters.
ANY DO'S OR DON'TS?
Wear Sung Glasses, Stay Hydrated, Don't Dive in Shallow Water, Follow the Instructions of Lifeguards and ride operators for safety
CALL NOW FOR BEST DISCOUNTS!!!